Bars, Pubs & Clubs
Beer Tubes in Venues
Beer Tubes are perfect for Hotels, Pubs, Bars, Sports Clubs & Restaurants!
Increase Beverage Sales $$$
Reduces Customer 'Wait Times' at the Bar
Ideal for Beer, Cider, Spirits & Cocktails
Keeps Beverages Icy Cold!
Attracts 'Groups' to your Venue
Great for all 'Sporting Events'  i.e. AFL, NRL, UFC, etc
Perfect for all 'Functions' i.e. Birthdays, Work, Christmas, etc
Ideal for 'Beer Gardens' & 'Outdoor' areas.
A unique 'Point of Difference' over your competition.
They are FUN to use!
Beer Tube Facts
Beer Tubes come in 2, 2.5 & 3 litre  sizes and are strong, safe & sturdy.
Beer Tubes are High Quality Commercial Grade dispensers
Beer Tubes the only Beer Towers in Aust Certified ISO:9000 for Commercial Use
Beer Tubes are made of 'Polycarbonate Fibre' which keep the beverages Chilled!
Beer Tubes have 'Chill Sticks' available to chill the beer for up to 4 hours.
Beer Tubes suitable for Beer, Wine, Cider, Mixed Drinks, Soft Drinks or Cocktails.
Beer Tubes  can be Professionally Branded with your Venue logo & theme
Beer Tubes reduce Glass Turnover as guests keep their glasses at the table.
Beer Tubes more hygienic than Jugs having a lid to protect beverage from the elements
Beer Tubes are Easy to Store as the Tube detaches from the Base (if needed)
Beer Tubes are Easy to Clean with our specially designed cleaning brush
Beer Tubes are Fully Guaranteed
They create a fun experience for your patrons!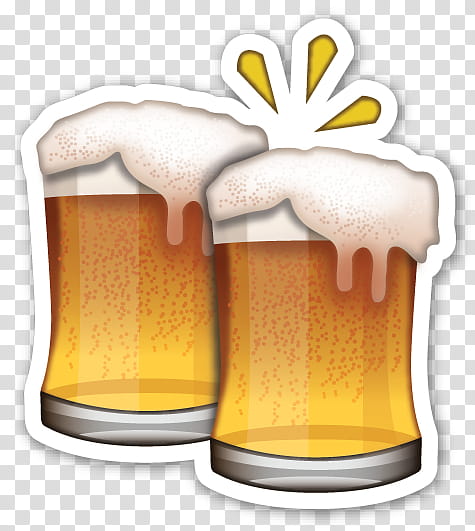 Aussie Beer Tubes are in 993 Quality Venues around Australia!
Commercial Grade Quality
Our Beverage Dispensers are the Highest Quality Commercial Grade Dispensers on the Australian Market!
Our Aussie Beer Tubes are strong, sturdy and easy to use. They come in three sizes – 3 litre,  2.5 litre  &  2 litre. They are made of a super strong polycarbonate fibre which is unbreakable and insulates the temperature. Our Beer Towers are Certified ISO 90001:2000 approved for commercial use.   They are built to last!
Trade Pricing
Special Trade Pricing applies on orders of 8 or more. Will consider less for small venues. Please phone 1300 233 788 (7 Days) or email us for a full list of Trade Rates  [email protected]
We can have Beer Towers branded up and despatched around Australia within 3-5 days!
Official Major Brewery & Beverage Supplier
Aussie Beer Tubes are an Official Recommended Supplier to Lion, CUB, Coopers, CCEP (Coca Cola), Good Drinks Co, Accolade Wines & Beam Suntory.  We are an 'Approved Vendor' in their Accounts Systems. We also are an Official Supplier too many smaller Craft Brewers.
Official Supplier to Hospitality Leaders
We are Official Supplier to Rockpool Dining Group, The Sporting Globe Group, ALH Group, Australian Venue Co, Funlab Group, TEEG Pty Ltd, Star Casino, TGI Fridays, Marvel Stadium (Melbourne), Hilton Hotel Group, Milky Lane, Crown Casino, Star Casino, Oscars Hotels, McGuires Hotels, Panthers Group, King Pin Bowling, Strike Bowling, Holey Moley Golf, X Golf, Top Golf and many more.
Our Products are trusted by the Leaders in Hospitality!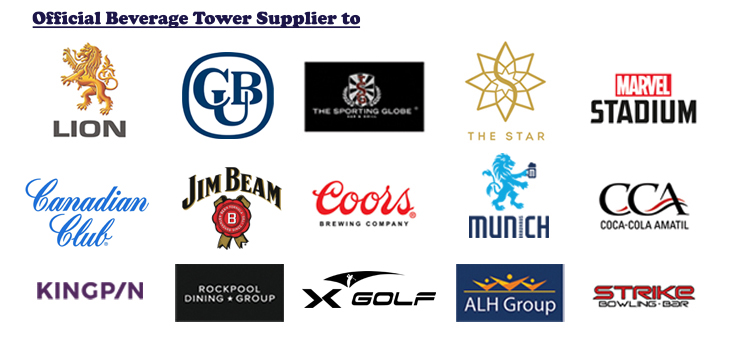 How are Beer Tubes used at the bar?
Staff can easily fill the Beer Tube directly from the tap. The tube easily detaches from the base.  The Beer Tubes can then be given to the customer at the bar or they can be delivered to their table. Customers can then easily fill their own glasses from the Beer Tube. The chill stick keeps the beverage icy cold for hours. When empty, they can simply be re-filled.  Easy!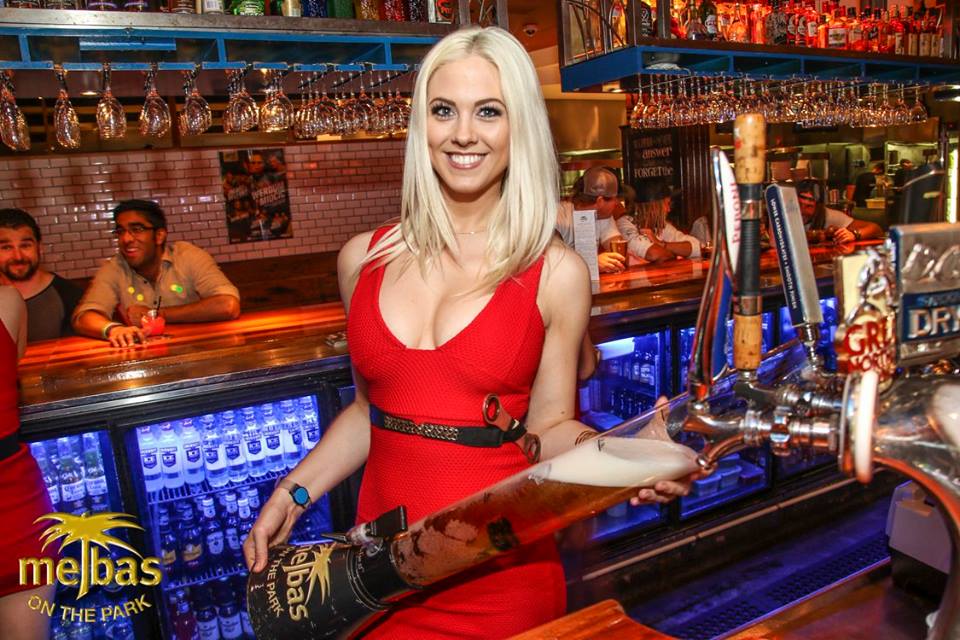 Increased Beverage Sales with Beer Tubes $$$
Most Bars, Pubs, Clubs & Restaurants have increased their Beverage Sales substantially since introducing Beer Tubes into their venue!.  One venue in Sydney said  "We have tripled our keg sales in one month!"
John Athinos, Owner Abbey Road Bar Cafe, St Kilda, Melbourne  " We have had Beer Tubes now for over 3 years. We used to go through 8 barrels of Draught Beer a week. Since getting the Beer Tubes we now sometimes go through 30-35 barrels a week. Our customer prefer the Beer Towers to bottled beers. They just love them!"
Recent News Article (link below) in 'Beer Business International' on how Beer Tubes have increased Beer Sales in Pubs, Clubs & Restaurants.
Beer Tubes Credited with Boosting Beer Sales
Beer Towers offer a 'Unique Selling Proposition' for Venues
Beer Towers offer a 'new & unique' product ahead of your Competition.  They are a Point Of Difference!
"Making use of interesting drinking vessels away from the standard jugs of beer such as the 'Beer Tower' at Cargo Bar and the 'Cider Tower' at Newtown Hotel is a great way for guests to enjoy a drink with their mates," 
– Anthony Prior, Manager Cargo Bar (Darling Harbour) & Newtown Hotel
Beer Tubes can be Individually Branded
Beer Tubes are an ideal vehicle to promote your venue!  Beer Tubes can be professionally branded with any logo or art design that you desire. This is a specialty exclusive to Aussie Beer Tubes. We have various branding options available to suit your needs. Our artists can design something in accordance with your instructions or they can create something special for your venue. The unique Branding will add a 'Touch of Class' to your venue.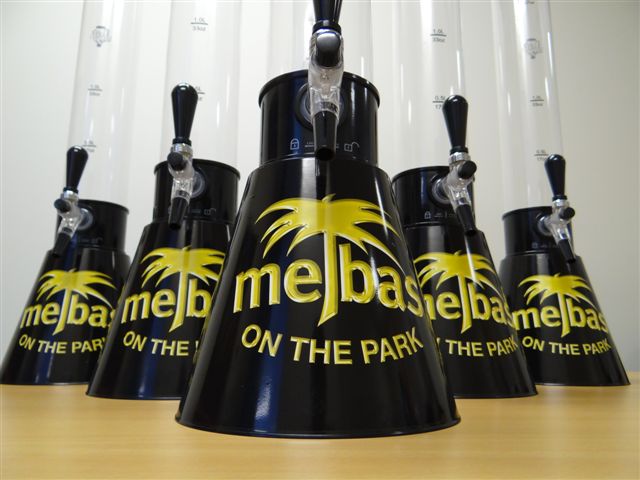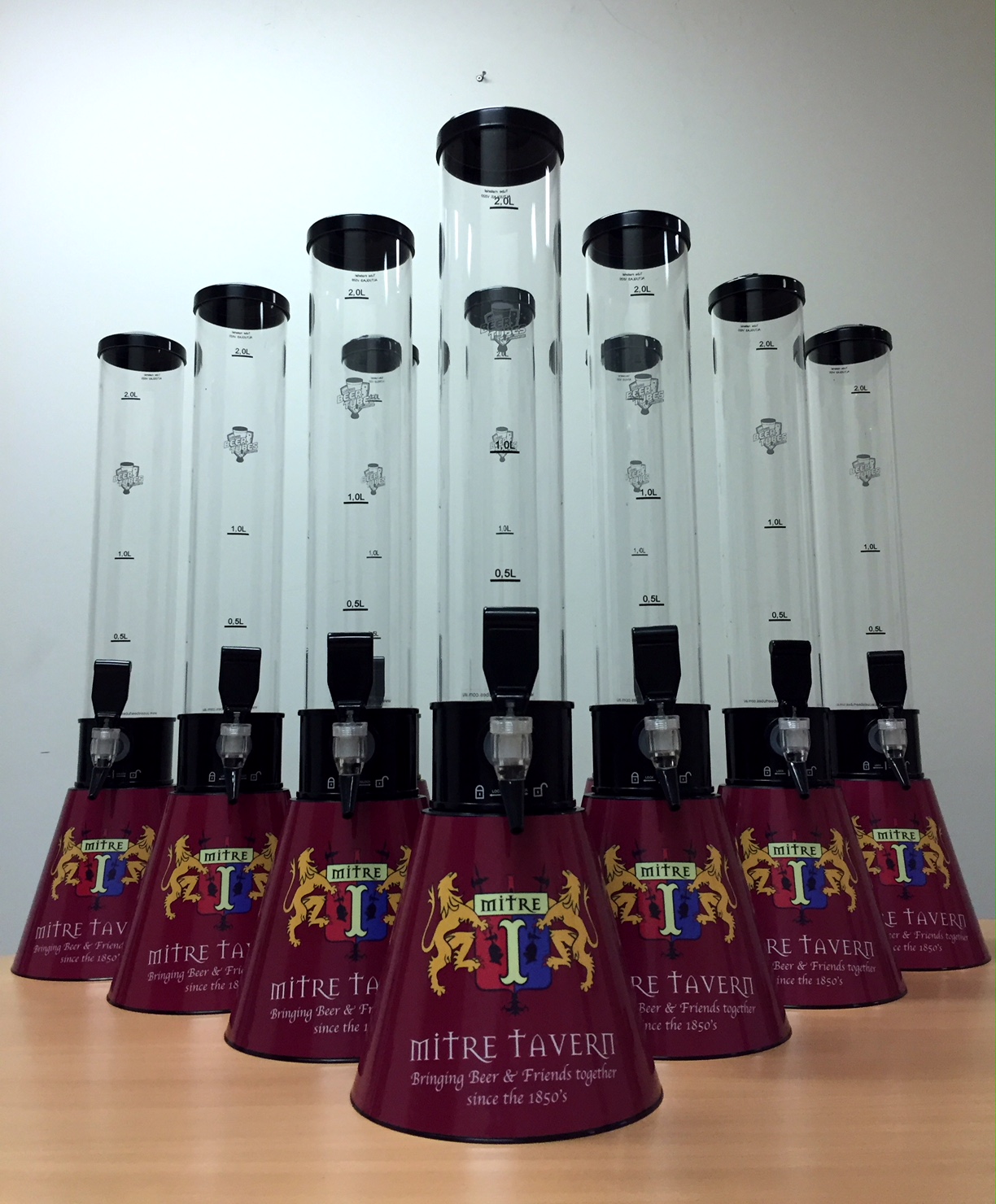 The Beer Tube 'Chain Reaction'
Beer Tubes always spark a 'chain reaction' wherever they are sold!  "It is always the same reaction" commented one Bar Owner.,, "When a tube is delivered to a table, other patrons immediately take notice, and others order one as well" he said, "It's like the bar begins to sprout beer tubes!" said Ronnie, owner of Red Spoon Bar, Melbourne ."The first tube goes out, and several tables follow suit. Customers seem to be intrigued by them, and that's been reflected in our draft beer sales – currently up 18.6% over last year!"
Reduces Bar Wait Times and Glass Turnover
Beer Tubes reduce ques at the bar during busy periods. Beer Towers on tables mean less trips to the bar! This avoids customer frustration and a more pleasurable venue experience. An added bonus to Beer Towers at a table is that your guests keep their glass at the table! This means a lot less glass washing and no running out of glasses on busy weekends.
How do you clean the Tubes?
Beer Tubes are easily cleaned with warm soapy water. The tap screws off and you can rinse out with clean water.  You then just stand and allow them to dry. We sell specially designed beer tube brushes which make cleaning even easier. See 'Beer Tubes & Accessories'
TIP: Flushing the Tubes with 500ml of 'Post Mix Soda Water' and cleaning with our special Brush after every use (or at the end of the night) is the perfect way to keep the Tubes looking in pristine condition for the next use.
How do you prevent Beer Tubes from being stolen?
Beer Tubes are very popular with patrons!  To prevent theft, ask your customer to leave a credit card or drivers license behind the bar as a deposit until they return them.
Responsible Service of Alcohol
Aussie Beer Tubes encourage the Responsible Service of Alcohol (RSA).
Licensed Establishments have the obligation for meeting State Liquor Licensing Laws and RSA requirements. Individual States may vary on Guidelines, so it is best to check with individual Local Authorities. Our Drink Dispensers are meant for use in fun and sociable environments, under the supervision of trained bar-staff professionals.  Normal common sense rules apply in the service of alcohol. Never serve Beer Tubes to minors.  Only serve Beer Tubes to Groups of two or more. Bar Staff should ask the purchaser who will be drinking from the Beer Tube and ID check anyone that looks under 18. Don't serve Beer Towers to intoxicated patrons. Monitor customer's alcohol intake. Enjoy responsibly!
Aussie Beer Tubes are an Australian Company
Aussie Beer Tubes is an Australian Company that have been serving the Australian Hospitality Industry for over 11 years.  We supply High Quality products with exceptional Customer Service.  Because we are local we can supply professionally branded Beer Towers within a few days… even overnight if needed.  We support all of our Venues by promoting them through our extensive Social Media network.
We're very proud of our reputation for Quality Products, Fast Delivery & Outstanding Customer Service

Newspaper Article on the 'Success of  Beer Towers in Pubs'
Courier Mail – Beer Tower (LR) Aug 2013
Newspaper article 'Beer Towers now available at Marvel Stadium' (Melbourne)
Herald Sun – Beer Tower Article May 2018
Proven 'Success Tips' for Hotels, Pubs, Bars & Restaurants
Proven Success Tips for Beer Towers
Contact Us
For any Trade Enquires for Hotels, Pubs , Clubs or Restaurants please call 1300 233 788 or Email us via our Contacts page or direct at [email protected]